The headmaster of the ChildVisions School gives an insight into the Nepali (school) system.
1. Government vs. Private Schools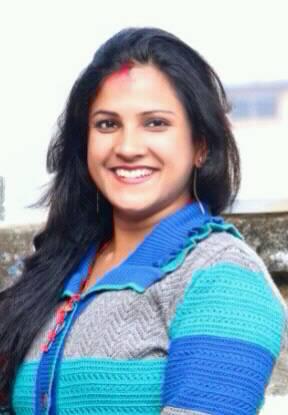 Why did you send your children to a private school instead of a governmental school?
Our governmental school are not well arranged and teachers there don't do their duties seriously. Our kids can't get proper education where teachers are careless.
How much is the tuition in NPR?
Minimum tuition fee in private schools is 2000 NPR for 5 hours.
What are disadvantages of a governmental school?
Our kids go to school for learning good things. In governmental schools they see about teachers carelessness and cheating in their jobs. They learn to be irresponsible. In governmental schools we have seen discrimination too about kids.
2. Personal History
Why did you want to further educate yourself after you married
I completed my basic education in St. Paul's school. Where my great teachers taught me about the values of education and to be independent and strong. It was my dream to do something different 🤗
What did your neighbors and parents-in-law say when you wanted to continue school after you got married?
My neighbours laughed at me and did a lot of gossip about me. My hubby and parents supported me alot. My neighbours started saying that if I get higher education I will be spoil, I won't respect anyone and forget all my traditions.
3. The Value of education
What are the problems for a person without education?
There are so many problems for a person without education. They can be cheated easily anywhere, like e.g. in banks, in shops when doing sums, they cannot read a simple price list. They can't use their opportunities properly.
How does education influence a person's life?
Education can change anyone's life. An educated person can arrange his/her life properly and can teach their kids too.
Are girls disadvantaged compared to boys when it comes to education?
Yes, of course in Nepal you can see it easily. People still think girls can't study and there is no use of education in their lifes. Girls are only for house holding work.
Is education important regardless of whether you are a boy or a girl?
In my opinion it's very important for both. If a boy gets education he can earn good and if a girl get education she can be independent and help her family. Educated parents can teach their kids the value of education and show them right way.
Do you see any disadvantages in receiving education?
Nope. In my native village and my family all are well qualified and always encourage everyone to get education.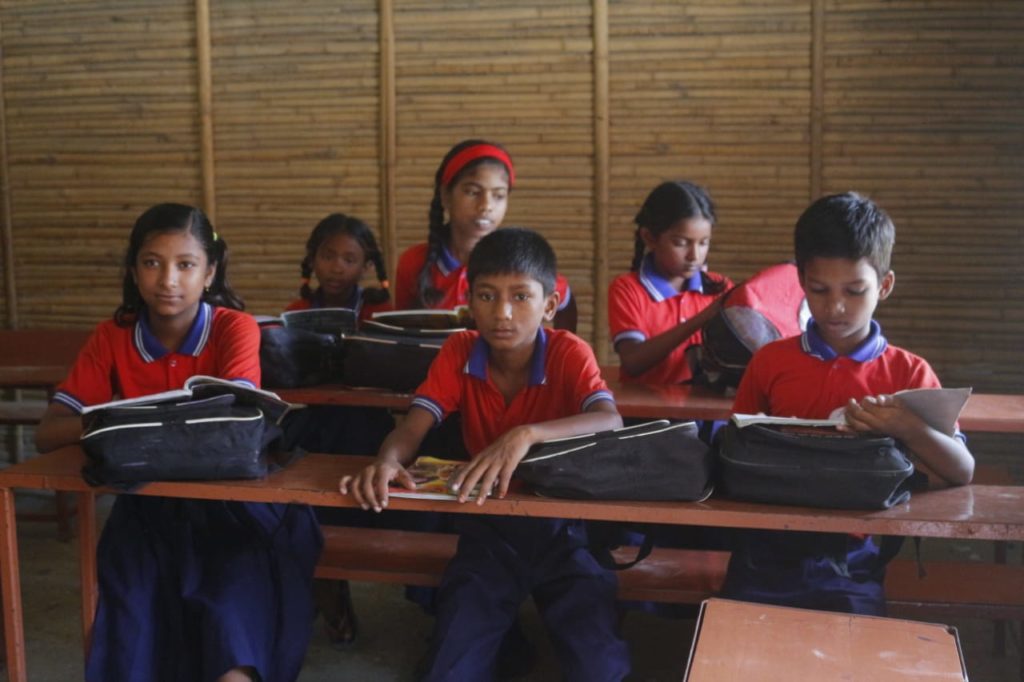 4. Education for Dalits
Why is it important for Dalits to be educated?
Dalits means untouchable people. In Nepal people who work as sweeper and toilet cleaner are called Dalits.  They are not allowed to move in common societies. Their kids do the same job in future. They are not allowed to play with other kids. So being educated is most important for them, so that they can get their right and live like others.
How did Anamika Child Vision School change the Dalit community/the neighborhood?
In beginning it was little difficult where parents don't know the value of education. But kids wanted to study like other kids. We went door to door and did so many parents meeting and tell them about the value of education and show them their kid's bright future. You can see now we have 80 above kids and many are in queue for admission.
Without Anamika school, what would be different?
Without Anamika school kids work in fields. They look after their pets. Girls get married in young age or sold out for few money. Or caught by girltraffickers.
What are the barriers to education for Dalits?
People's conservative  thinking is the biggest barrier and our government's carelessness too. They think Dalits are made for only lower work.
5. Governmental Support
What is the government's contribution to school education?
Government only opened large schools but couldn't arrange good education and management. Where private schools provide good education, but it's too expensive. For them education is a business and government  just show off large schools (without education).
Do you receive any financial support for your school from the government?
No we don't get any support from government. Instead of supporting they charge us taxes.
Is there a scholarship for people with low income/Dalits?
Not for Dalits of low income people. Actually we don't have any scholarship. Yearly 10 kids get one year scholarship. For that they must give examinations and results goes towards nepotism.
Do you think that child marriage is a problem when it comes to education? Please explain why.
In rural areas girls get married in young age. Somewhere it is traditionally. Somewhere people do it for money (dowry). It doesn't matter if girl want to marry or not or she wants to study.
If a boy gets married in young age he must earn for his bride and family so he starts working as labour.
How is the caste status influencing a person's life?
Caste status influence alot. Higher castes must be respected. Lower are always yelled. Higher castes get all attention and priority. Lower can't get their right too. The saddest culture in Nepal.
Questions by Daniela Diemling. Anwers by Anamika Mishra. Original language: English