Working as a Volunteer
You are interested in engaging in a social project in a foreign country? You would like to make children's eyes glow? You prefer engagement instead of just going on vacation? You would like to challenge yourself and get insight in a different culture and lifestyle?
Then this is the right place for you!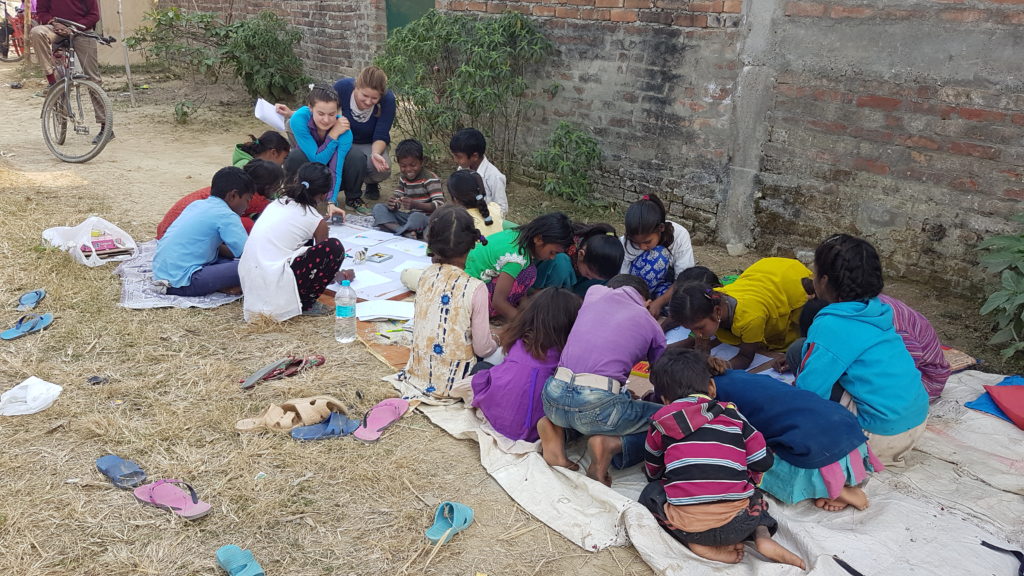 For our two schools (slum school and prison school) in Birgunj, we are searching for 1-2 volunteers from September to June, who would like to work there as teachers: young, ambitious women, who teach English to the kids, do sports and fun activities with them and educate the children's mothers about their own body. We are open for new ideas of our volunteers and we welcome any competencies the volunteers bring along. We are looking forward to open-minded, reliable and flexible women, who are up for leaving their comfort zone for a couple months! You feel addressed? Then don't hesitate to contact us!
What you should bring along:
Full legal age and completed school education
Very good English language skills
Minimum duration of stay: 2 months
Reliability, cultural openness, flexibility, creativity, resilience, visions,…
It would be beneficial if you are ambitious about and experienced with working with kids
What we offer:
Close cooperation with the Childvision Team and the possibility to bring your own ideas to the project
Coverage of costs for meals and accommodation
Regular contact/supervision with the Childvision Team during your work in Nepal
Did we catch your interest? Then contact us and send us a short letter of motivation, in combination with your CV! We are looking forward to hearing from you!