Facts of Margrit Flower School
Pupils: 76
Teachers: 4
Classes: 2
Kindergarden: 1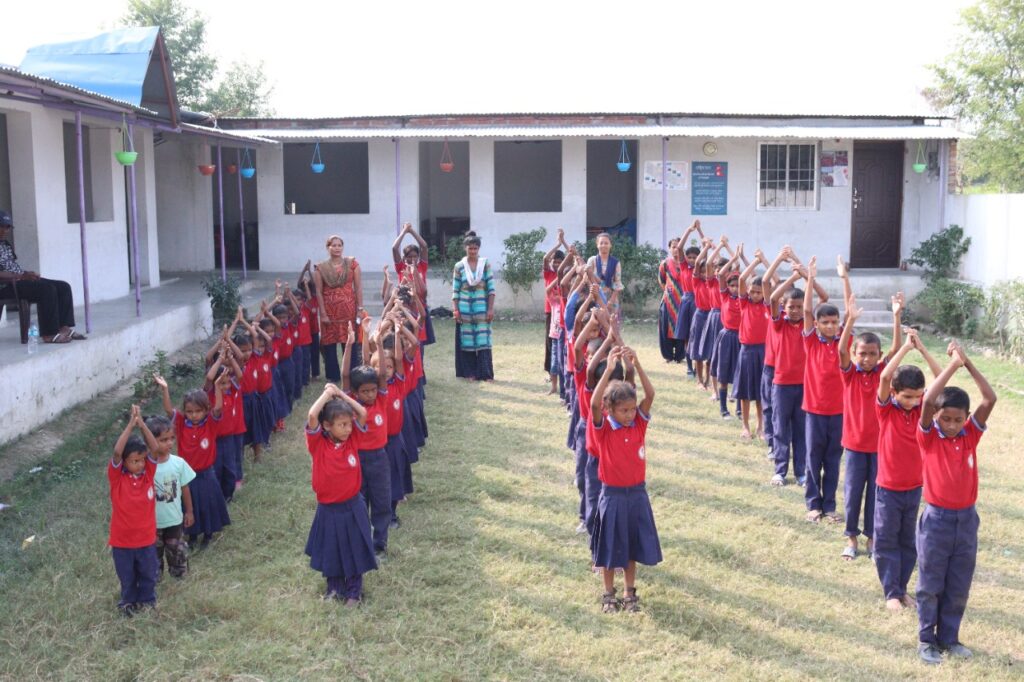 "If you see light spots on your body, it could be leprosy."
Nepal is still one of the countries with the highest prevalence of leprosy in the world. In a leprosy village near Birgunj there are also 76 children who had to leave their village with their parents and grandparents because a family member fell ill with leprosy. They are no longer allowed to attend school because of their stigma.
In Hinduism, these leprous people are the last priority – they live isolated in ghettos because "it is their own fault that they have leprosy – through their previous, mismanaged lives – the gods have punished them".
The construction of this school was completed in November 2021 and we were able to open the Margrit Flower School during our stay in March 2022 in the presence of all children and their parents. The children are looking forward to finally learning to read and write and thus escaping the cycle of exclusion and stigmatization.