Facts of the Sunflower Home
Children: 15
Supervisor: 1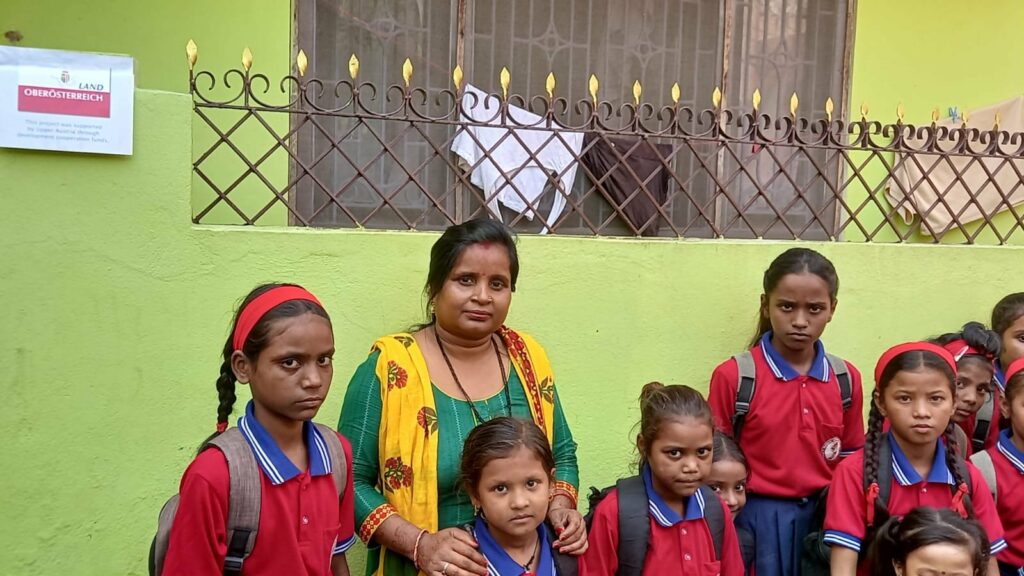 Orphans from Corona
Due to the Corona situation in Nepal, the situation of our children and their families has deteriorated tragically. The strict lockdown meant that people in the leprosy village and slum no longer had access to food. Begging was strictly forbidden. Some parents received no medical care despite being seriously ill with Covid.
Five mothers have now died as a result of Covid. Due to the hopeless situation, many other mothers saw no other way out than to voluntarily end their lives or to run away and leave the children with the neighbors. Some fathers also disappeared and no longer cared for their families.
In the course of the last year, 15 girls became half or full orphans.
In order to protect these children from trafficking in girls (they sometimes lived alone on the streets and came to our schools during the day), we decided to buy a children's home in Birgunj. So we can give these children a safe home and also educate them.
These children are cared for by a trustworthy Nepalese woman and from October also by two volunteers from Upper Austria. The hostel opened on October 15th and the children have a home again.
The purchase was fully completed at the beginning of September 2022 and the children's home is now run by our Upper Austrian organization CHILD VISION NEPAL.